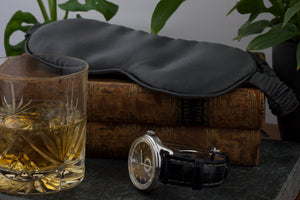 Selection For Him
Our Slate Collection, provides a sleek and subtle class to any bedtime routine. The 'Slate Sets' provides the ultimate gift, or why not treat yourself?
After all, you deserve it.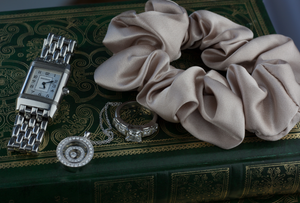 Selection For Her
With an array of beautiful neutral colours, indulge in silk sleep accessories and benefit both your skin and hair.
Invest in your hair, it is the crown you never take off!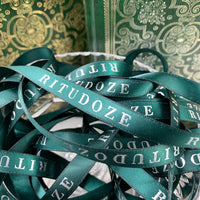 OUR PHILOSOPHY
Enhance your nightly slumber to reveal your most beautiful self.  A happier and healthier you is a more beautiful you!
The average person spends 26 years of their life sleeping, and that doesn't take into consideration the endless hours spent in bed...not sleeping.
At RITUDOZE, we understand that 'Beauty Sleep' isn't just an old wives tale. Our products are made from the finest quality mulberry silk ensuring that when you do sleep, you experience ultimate relaxation as well as benefiting from our silks natural hydrating and beautifying properties.
RITUDOZE. Designed with you in mind.
OUR PACKAGING
We pride ourselves that all orders are beautifully gift wrapped, whether it be a treat to yourself or gift to someone special. Just as we want our customers to feel special, we also want the planet to feel special and protected - all of our packaging can be reused and up-cycled within the home as well as being 100% recyclable. 
We would love to see your creative ways to up-cycle our packaging - tag us on Instagram @RITUDOZE with #RitudozeReuse for a chance to win a discount on your next order, you may even be featured on our page!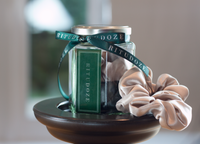 What fantastic gifts they sell. My girlfriend could not be happier with the eye mask. Says she's never slept better. I suppose it would have helped if I had fitted the black out blinds properly. Great quality and super fast delivery. Thanks so much Ritudoze.

Miles Collin, Epsom
Treated myself to a pillowcase to help with the awful sleep creases I wake up with every morning. I love it! But now need to order one for my other half, as he seems to have taken a liking to it!

Julie Hobbs, Sevenoaks
Bought a pillowcase for my mum. When it arrived I was absolutely delighted with the packaging. Cant wait to give it to her at the weekend!

Michelle Brown, Ardingly